A season for strengthening


As we travel onwards
knowing the journey has begun
(almost
perhaps
in spite of ourselves)

it is sometimes hard
not to become
dispirited.

There are wars
and
rumours of wars

Strange goings on
in the heavens-
the very oceans misbehaving
storms and floods
all over the world

What to do
as we step out
on this precious journey
on this way through life

Perhaps a pause is already asked for
Perhaps more preparation is demanded
Perhaps procuring strength
from our inmost being
is encouraged

Reflexivity
and self-awareness
and taking stock
and redefining Self

so that we may better be
citizens of the world
members of our communities
wives, husbands, sons, daughters

so that
we will not be put off
we will not be found wanting
we will not falter
when our own challenges hit us
when we feel the challenges
of our brothers and sisters
throughout the world
when our seas rage around us
and the night grows dark

This ending time of the year
offers fair time to tease out
wide space to sift
inclination to ingest
just who we are called to be
on this journey
now enjoined.


































Powered by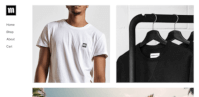 Create your own unique website with customizable templates.