Thérèse Pratt
is inspired by life in all its many forms, and particularly in its expression in people.In her working life, she has accompanied people in their search for fulness of life. Through education, psychotherapy, workshops and courses, she has sought to enable freedom in the people she has worked with, encouraging connection with and commitment to the greater universe. Each person's uniqueness and integration are a strong focus.

Drawn and nourished by the Spiritual, she seeks to make accessible new paths to connect with ancient and contemporary wisdom. Thérèse has led retreats and courses in personal and spiritual development for thirty years, and has designed and delivered extended courses in spiritual accompaniment and in counselling.

She has a Masters Degree in Theology from the University of Edinburgh, and is an experienced psychotherapist in the Jungian and Integrative traditions. She spent some years in a Base Christian Community in the 70s, and later spent some months of sabbatical leave living alongside a contemplative community, studying meditation and the contemplative way. She has a particular interest in how the Carmelite contemplative path can be translated as accessible for lay people. She is obsessed by light, colour, and where they come together in stained glass. She enjoys painting, playing the clarsach, reading, and living within sight of the sea.

Married to Mark, Thérèse lives in East Lothian.


In the creation of this site every attempt has been made to honour those whose work I post. If inadvertantly anything appears here which does not honour copyright, I unreservedly apologise, and will remove it as soon as I am alerted to it.
TMP
Powered by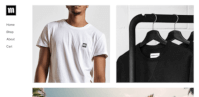 Create your own unique website with customizable templates.