Companions for the Journey
The wisdom and philosophy of the Celtic peoples throughout the years have suggested
that we never travel alone,
that seen or unseen,we have companions.
They believe that those who walked the earth before us and are no longer with us, accompany us to support and encourage us.
Such a one was known as Bridget of Kildare.


Bridget was born at a time of change in Ireland and indeed the whole of Europe. Patrick was telling the Druids that there was a new perspective on the Nature and the Light which they worshipped. He told stories which had filtered across the world about a human being who embodied the Light and connected us to nature.

It is said that Bridget was born to a woman whom Patrick had converted. Bridget was a strong woman who deified ordinariness, whose soul held the god-image and gave a feminine aspect to the God whom people lived alongside. In the Celtic tradition, she found blessing in the everyday things, food, nature, planting, meeting. There was no duality. Everything was held as part of the whole.

She founded a community
at Cill-dara, Church of the Oak
honouring the sacred tree of the Druids
connecting what had been with what was new,
wasting nothing,
honouring what was good.

Her memorial is placed on February 1st. In Ireland this is held as the first day of Spring.
Powered by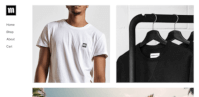 Create your own unique website with customizable templates.
Photo used under Creative Commons from Iain Farrell