The Onward Journey

A course

in Spiritual Accompaniment

Beginning October 2014
in Edinburgh
This is a course in Personal and Spiritual Development for those who wish to accompany others.
The Onward Journey
will bring wisdom from the participants, from many disciplines from within the Christian church, as well as from the great religions of the world. It will be a
development
course in Spiritual Accompaniment, presuming that course members are reflective, inquiring, and able to contribute from their own experience. Participants will be on a journey themselves and be able to reflect on that journey with another. It is also expected that participants have basic training in listening to others.
The focus is on learning through the experience of being a reflective group who have at the core a desire to build relationship through connection with Self, with God, and with each other, thus enabling them to be reflective companions. The size of the group is limited, the better to facilitate participation.
Who?
This is an ecumenical Christian course which is open to those who feel called to accompany others on the spiritual journey. It is appropriate for those engaged in pastoral work, particularly when this involves accompanying people in their on-going journey of faith whether expressed explicitly or implicitly. Course participants have included, among others, spiritual directors, ministers, pastoral workers, chaplains, counsellors and nurses. The course is also appropriate for anyone simply seeking to follow a focused year on personal spiritual development.
What?
Emphasis is placed on personal and group reflection and responsibility. We reflect in creative ways, offering different methods which lead to new perspectives. The wisdom of the course is accessed through self awareness, group reflection, input, prayer and discussion. We also look at the professional issues which arise when we are working with people.
We discuss how spiritual accompaniment is resourced by classical writers in the field: from the Desert Elders, through Benedict, the Spanish saints of the 16th century, Martin Luther and the reformed Churches, the Rhineland Mystics, and including modern writers. We also find out about spirituality within faiths other than Christianity.
How?
Meeting over 3 terms, the course meets for a day roughly once a fortnight, with a residential weekend in the first term. Study is suggested to consolidate learning in between meetings, and there is a lively blog discussion, confidential to course members, on the website.
Outcome
For those who wish, through active participation in the course, and upon presentation of an agreed portfolio, a Certificate in Spiritual Accompaniment will be presented. There are regular tutorials, and students receive substantial and ongoing feedback, including comments on work they submit every fortnight. Accreditation is currently being sought. Interviews will take place prior to the course beginning.
What previous students have said:
'I would highly recommend this course as a gift of a year of journeying to your Authentic Self'
'This opened my eyes as a Minister to the possibilities of spirituality in pastoral work'
"...a way of exploring prayer in a structured way which better equipped me to offer spiritual accompaniment'
Lead Tutor
Thérèse McHugh Pratt
has led retreats and courses in personal and spiritual development for thirty years, and has designed and delivered extended courses in spiritual accompaniment. She has a Masters Degree in Theology from the University of Edinburgh, and is an experienced psychotherapist in the Jungian and Integrative traditions. Thérèse is engaged in a doctoral programme looking at spirituality, reflexivity, and the development of the Self. She is a member of APSE (the Association of Pastoral Supervisors and Educators) and is accredited by the British Association for Counselling and Psychotherapy and is a member of the General Teaching Council for Scotland..
Tel: 0782 855 1747 or 01368 863866
or email
therese@stillpoint.org.uk
Powered by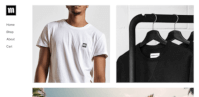 Create your own unique website with customizable templates.