According to the Jewish tradition,
Shabbat is part of the sacred covenant with God,
who rested on the seventh day.

"shavat va-yinafash," we translate as 'rested'.

Another translation says:
"paused and caught a breath,"

and another
or "rested to become spiritually refreshed."

In the prophet Isaiah,
we meet the concept of making Shabbat
a delight

which is intimately intertwined with feeding the poor
and freeing the prisoner (Isa. 58).

As we set off on Shabbat,
we might ask ourselves

Am I open to sheer non-acquisitive delight
to being surprised round every corner

How will I enable the poverty within myself
to be fed and nourished?

What enslavement will I leave behind?

Can I frre the prisoners within me?
Can I leave myself open to
unlimited freedom
of my spirit
of my body
of my mind ?




Powered by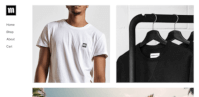 Create your own unique website with customizable templates.