A page for musings
for pondering
for being inspired
for joining Muses
throughout time
and myth
who led people from the mundane
towards possibilities
towards what might be
towards what could be.
The Call of the Wild Goose



​
I have left,
left so many times,
and listened at the sea shore
to the Wild Goose call
and the touching of her breath upon my soul


​I have travelled,
travelled Cosmos wide,
and listened over oceans
to the Wild Goose call
and the loving of her wings around my shell



I have come home,
come home in Mystery
and listened in the cliff-clefts
to the Wild Goose call
and the shelter of her shadow in the fire



I can return,
return no longer
as I listen in the Universe
to the Wild Goose call
and the echo of her praying on the edge



---
I have permitted now my wandering
As I listen in the starlight
To the Wild Goose call
And the beating of her heart within my own.
j-a s
---
Powered by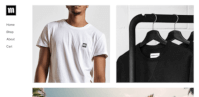 Create your own unique website with customizable templates.