We have pheasants round our cottage.

The female has a passion for fat-balls.

We have ended up serving one each morning for breakfast.

The alternative is calamity at the feeding station,

as she flaps into vertical take off

to try to nibble the fat balls in the holder

for the little birds.

Both she,

and the chaffies and the finches and the sparrows

who are trying to have a quiet meal above,

all come to grief,

as she misses, and falls three feet in a second,

as the finches up end themselves out of her way,

the chaffies dive for cover

and the sparrows take to the wing.

And we trawl out yet again

to sort out a now most strange-looking feeding station.

However,

we do it with love

because we are close neighbours.

We know that we are neighbours

because when Phyllis and Philip

had their 13 babies last year,

they brought them round one Sunday lunchtime

to show them to us.

They paraded round the cottage

at a great speed,

it may be said,

but it felt they were showing them off.

Sadly

the next Sunday,

mum and dad came

but with only 4 babies.

We wondered had our other neighbour

the fox

( we haven't named him)

had them.

I am reminded how fragile

is New Life.

How it needs so little to survive

care

protection

sustenance

community

but it does need those

New Life is not complicated

It is very clear about its needs

They are few

but essential.
Powered by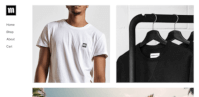 Create your own unique website with customizable templates.