Sunflowers out of season

​The fact of the matter
is
that sunflowers are never out of season!
They may devolve into
roots
and compost
and nourishment
for birds
and us
(have you seen the packets and packets
and shops and shops
full of these snacks in Spain?)
And what lasts deeply
is the memory
of their strong resilience
their constant expectation
their tenuous clinging onto their own place
of their delighting a room
their smiling a greeting
their celebrating an anniversary

memories in our eyes and hearts until we see them again.
Powered by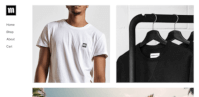 Create your own unique website with customizable templates.
Photo used under Creative Commons from Ned Raggett